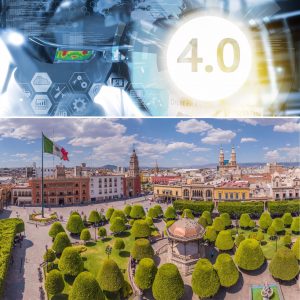 The Institute for Industrial Management at RWTH Aachen University, together with the German MTM Association, the WBA Aachener Werkzeugbau Akademie, the Lean Enterprise Institute and the Instituto Tecnológico y de Estudios Superiores de Monterrey is pleased to invite you to its event The path to Industry 4.0 – Competence development for the transformation in the Mexican automotive sector.
This event will provide information about the transformation to Industrie 4.0, as well as the goals and challenges it represents for the Mexican automotive industry, an industry that is considered one of the five leaders in the sector worldwide. Through contributions from experts and Best-Practice cases, a better perception of the topic will be acquired, which will help you solve and avoid problems that may arise during this industrial transformation. In addition, workshops and discussion panels will be offered with the aim of deepening important issues related to this industrial change.
We will be accompanied by the Mexican-German Chamber of Commerce and Industry, the Federal Ministry of Education and Research of the Federal Republic of Germany and the director of the German MTM Association, among others.
We look forward to welcoming you!